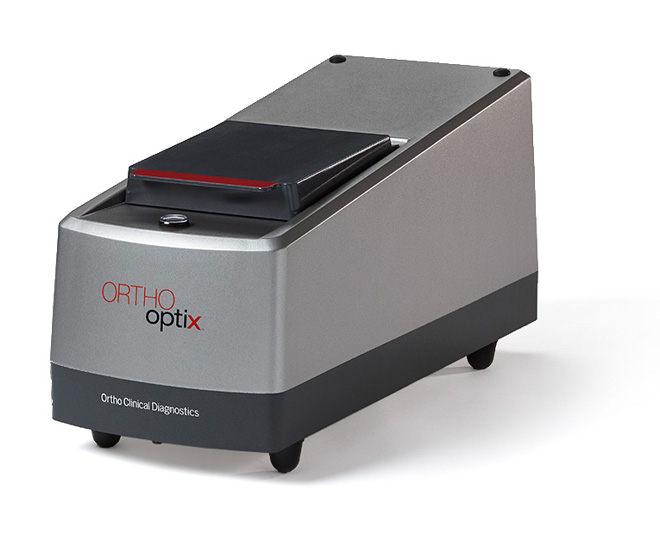 ORTHO Optix™
Get the high-quality results of an automated solution — no matter the size of your lab.
At the heart of our semi-automated portfolio is ORTHO Optix Reader, an advanced card reader designed to automate reaction grading and elevate your lab's performance to the highest level.

Ensures Accurate Results: Shown to deliver 99.9% concordance,1 the same high-quality and consistent results as our award-winning automated solution ORTHO VISION® Analyzer.

Eliminates the Guesswork: The ORTHO Optix Reader uses high-resolution images of each side of the reaction column to determine the result, eliminating subjectivity and discrepancies associated with human reading of results. Let the high-quality camera of ORTHO Optix focus on the result, so your staff can focus on other critical tasks.

Minimizes Manual Error: Delivers results directly to your computer or from a bi-directional interface to your lab's LIS, greatly reducing or eliminating the need for manual documentation — and the risk of transcription errors.

1. For direct and indirect antiglobulin testing, as determined by External Validation Testing using ID-MTSTM Gel Card Technology. The acceptance criteria for concordance for direct and indirect antiglobulin was 98% with a lower bound 95% CI of 99.87%.
Benefits for You and Your Lab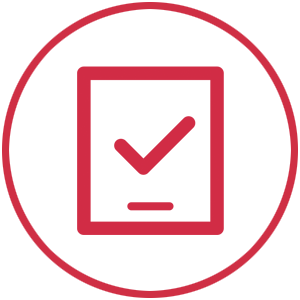 Increase your quality of results
Delivers the same high quality as a full automation system in a smaller footprint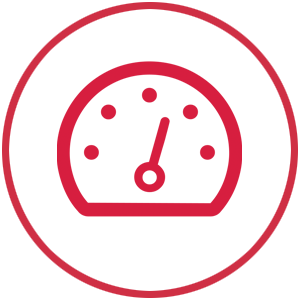 Improve workflow efficiency & safety
Cutting-edge software designed with customizable workflow settings enables enhanced traceability and reporting capabilities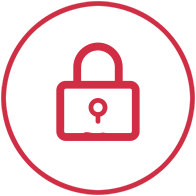 Trusted service & support
Virtual troubleshooting and quick support from our award-winning ORTHO CARE™ team
Together we can find a solution